As a seasoned specialist in the IT field, we offer a range of custom and prebuilt machines to our clients. Based on a decades long trust in Nordecon's professionalism, you can count on us using only the top of the line quality components from our verified partners.
Please feel free to message us about any related inquiries.
Note: due to current supply shortages, availability of some parts might vary from model to model.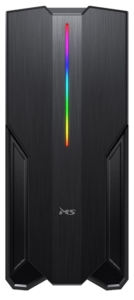 Intel Core i3-9100F 3,60GHz up to 4,20GHz
Gigabyte H310M S2H 2.0
8GB DDR4 Kingston 2666MHz
120GB GOODRAM CL100 2,5"
RX 580 8GB Sapphire GDDR5
ThermalTake LitePower RGB 650W
MS Iron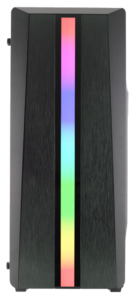 Intel Core i3-9100F 3,60GHz up to 4,20GHz
Gigabyte H310M M.2 2.0
8GB DDR4 Kingston 2666MHz
120GB GoodRam CL100 2,5"
GTX 1650 OC 4GB StormX Palit GDDR6
Inter-Tech Argus 620W
Riotoro CR100 TG RGB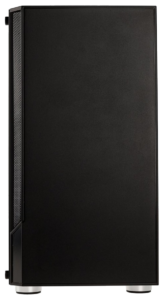 Intel Coffee Lake i3 8100 4x 3.6GHz
AsRock B360M Pro4
8GB DDR4 Kingston 2400MHz
Toshiba 1TB sata 3 7200rpm
Intel HD 630 2GB DDR4 128bit DX12
MS Sirius II 500W
Kolink Citadel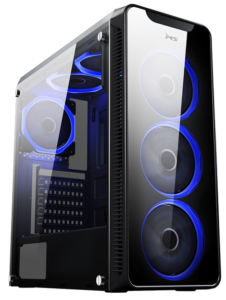 Intel Core i3-10100 Processor 3.60GHz
GIGABYTE MB H410M H Intel H410
PATRIOT Viper 16GB 3000MHz 2x8GB CL16 DDR4
SSD LC-Power 240 GB 2.5″
RX 580 8GB Sapphire GDDR5
CORSAIR CX Series 600 W
MS Aquarius PRO gaming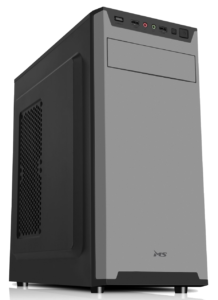 Intel Core i3 10100 LGA1200 3.6 GHz
GIGABYTE MB H410M H Intel H410
Patriot Signature Line 8 GB 2666 MHz
Patriot Burst 240 GB Sata III
Gigabyte WF2 GTX1650 Super 4 GB GDDR6
LC Power 600H-12 600 W
MS Warrior + RGB cooler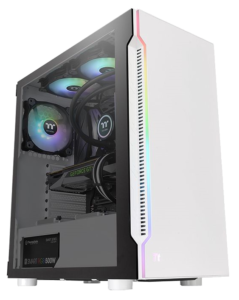 Intel i3 10100F 8×3.6-4.2GHz s1200
Gigabyte H410M H s1200
Transcend 16GB DDR4 2666MHz DDR4
Patriot Burst 120GB SSD Sata 3
Toshiba P300 1TB sata 3 7200rpm 64MB cache
Sapphire Rx 580 Nitro 8GB DDR5 Dx12
ThermalTake Smart RGB 500W 80+ / H200 TG Snow RGB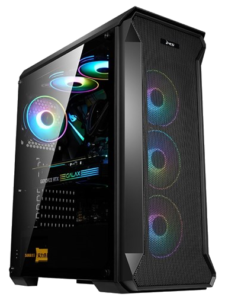 Intel i5 10400F 12×2.9-4.3GHz s1200
Gigabyte H410M H s1200
PATRIOT Viper 16GB 3000MHz 2x8GB CL16 DDR4
Kingston A400 480GB SSD Sata 3
Sapphire RX 5500 XT 8GB GDDR6 Pulse PCIE
ThermalTake LitePower RGB 650W
MS Titan II RGB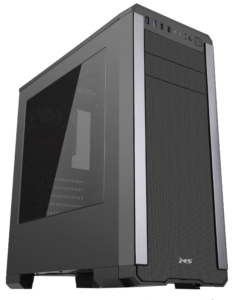 AMD Ryzen 5 3600 3.6 GHz
Cooler Master Hyper 212 EVO Cooler
ASRock B450M PRO4 AM4
Team T-FORCE VULCAN Z 16 GB 3200MHz CL16 DDR4
Intel 660p Series 512 GB M.2-2280 NVME SSD
Sapphire Radeon RX 580 8 GB NITRO+
Corsair CXM 650 W 80+ Bronze
MS Cyclops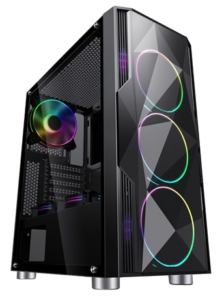 AMD Ryzen 7 5800X 3.8 GHz
Corsair iCUE H115i ELITE CAPELLIX 97 CFM
Asus TUF GAMING X570-PLUS (WI-FI)
Corsair Vengeance RGB Pro 32 GB 3200MHz CL16 DDR4
Intel 665p 1 TB M.2-2280 NVME SSD
Kingston A400 1.92 TB 2.5″ SSD
PowerColor Radeon RX 6800 16 GB
Corsair RM 750 W 80+ Gold
MS Prism RGB