Brands under the Nordecon roof​
WANT TO KNOW MORE ABOUT OUR COMPANY? CURIOUS WHAT ELSE WE DO?
Nordecon Oy is a Finland-based, multinational OEM company and solution provider specializing in complex end-to-end mobile, server, and custom-built desktop solutions. We have a long history of successful bids and tenders, where we assembled a variety of products with our team and partners.
Throughout the years, we have partnered with several telecommunication companies to help them upgrade their data center storage solutions with high-quality HDDs from brands like WD, Seagate, Toshiba, and Hitachi.
If you are looking for computers or servers for your company, Nordecon is your answer—whether it is buying, leasing, or custom-building the equipment of your needs.
We are also well-known on the refurbished market. All the used CPUs, HDDs, SSDs, DDRs, and VGAs that we replace get evaluated: parts that pass grade A in our quality testing get recycled, and the rest are sold as scrap.
We once again achieved the best ranking in the Dun & Bradstreet Credit Risk Classification in 2022, which proves our reliability as partners. Year 2021 marked a historical milestone in turnovers with €45 million in total sales—a record performance we've already surpassed in August 2022.
If you or your company needs a "designed in Finland" solution for your IT strategy, data centers, or custom-built equipment, you can contact us via sales@nordecon.fi.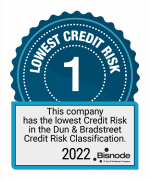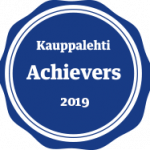 We take every side and detail of our business seriously and we choose the most reliable partners to helps us with this. Our worldwide recognized partners ensure the highest industry standards in the whole chain.